About Gentry Restorations
Gentry Restorations Ltd is a family-owned British company that specialises in the true restoration of Bugattis. Integrity and
passion are the words that best describe the attitude of the founders - father and son team Malcolm and Stephen Gentry.

Between them they have over 50 years of experience working with Bugattis and their knowledge of the history, philosophy and engineering behind Ettore Bugatti's products is unsurpassed. The company has access to original drawings and notes from the Molsheim Bugatti factory and there is absolutely nothing that the Gentry team cannot overcome when it comes to solving problems with these most cherished vehicles.

It all started on 1st January 2000 and the company is now firmly established and recognised as one of the best Bugatti restoration companies throughout the world.

Right from the very beginning the workload increased. It wasn't long before the company relocated from its premises by the M40, The Black Barn in Adwell, to spacious, modern units at Wornal Business Park, Worminghall. This enabled an expansion programme to increase its tool room machinery and improve its welding and heat processes. The premises also offer more storage space for completed cars, parts and disassembled components. The increase in workshop floor space means that more than twenty cars can be worked on at any one time.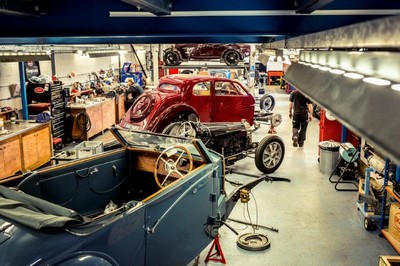 During its expansion, Gentry Restorations acquired a reputation for being a friendly and co-operative business that gives its customers exactly what they want. One major factor stands out above all and is regarded by most of its clients as the most important - the ability to restore their wonderful cars back to their former glory in specification and appearance. Repeatedly there are clients who use Gentry Restorations to increase their collection of cars simply because of the company's ethics and exacting standards of quality.

The Gentry team is often asked to support owners who frequently use their cars on rallies around the globe. This has helped the technicians to gain invaluable experience for solving problems associated with driving a diverse range of Bugatti models over short and long distances. This experience is continuously employed to improve the reliability of every customer's vehicle and the specification that Ettore Bugatti introduced at the outset.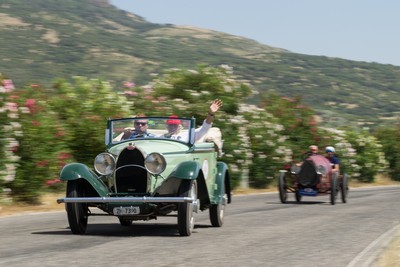 In addition to whole major vehicle restorations there are many owners that just require individual parts to be restored or repaired. This can range from fuel system air pumps to complete engine overhauls and chassis repairs. No job is too small for the Gentry team. There are also many owners who actively service and repair their own cars. If an owner should need it, the team are more than happy to provide free help and advice to all its clients.

In 2003 Gentry Restorations acquired many patterns and drawings from Raven Engineering and it was then that the company started producing Brescia components. This became necessary in order to restore a particular client's car. Consequently, the company was asked to produce even more complex and interesting components and parts by its many customers. The company now produces over 1000 individual Bugatti parts and components on a regular basis. Gentry Restorations is internationally regarded as Brescia experts with 25% of its workshop space taken up with all types of Brescia repairs and restoration projects.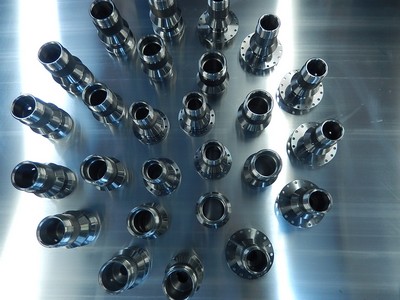 The parts production range expands constantly as the need to replace un-restorable or missing original parts continues. As and when new parts are required every effort is made to reproduce them to the exact specification of the original Bugatti component using original drawings or copying the unusable part.

With a dedicated, skilled team of 14 personnel (4 admin and 10 engineering), that collectively has over 200 years of experience working on Bugattis; the company provides a service that is appreciated by an international client base.